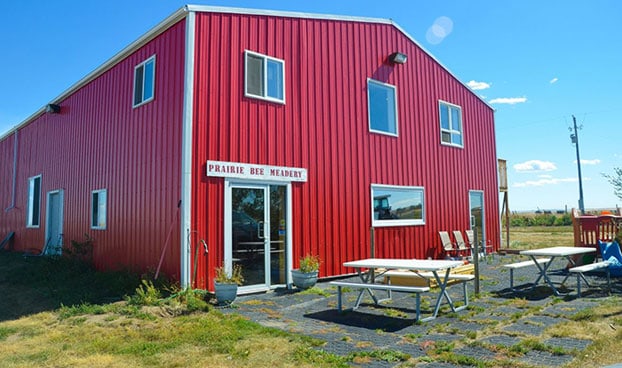 Why Do I Own a Winery?
The names mentioned in this blog reference the Origin Story post
I was never against running my own business, but never particularly inspired to run one. When I was growing up in England, my parents ran their own health care practice and this continued on once we moved to Canada. My Dad always said that you should work for yourself but I didn't have any ideas about kind of business I should open. It still feels a bit odd that I find myself owning part of a winery.
After high school, I worked for a year before going to university. Did a Military History degree and ended up working in Supply Chain Management (SCM) for a grocery retailer. Moved from company to company as my career progressed and spent 12 years working for a large Oil company as a front line manager. I enjoyed work in SCM, had great colleagues, fantastic boss and wonderful team. I tended to work for fun at home as well. This caught up with me in the form of a health scare in my late 30's. Work survived fine without me.
Up until then I had felt slightly important, doing something unique, difficult to replace, valuable. I am sure many people feel the same in their jobs. It was interesting how work moved on without me for 14 weeks. Sure things weren't as smooth, a bit more sand in the gears, but it kept moving on. I realized then that I had better be working towards a plan of my own and not one structured around working for a company.
Around this time The Grandpa and The Enthusiast had bought a quarter section of land and started planting Cherry Trees. They got a little carried away with planting new and exciting things. They bought large high tunnels (6x 300ft long temporary greenhouses), they didn't want to spray with chemicals. We helped them out with money and labour. They grew too much produce and fruit to pick so we opened a U-Pick. They got into bees so we built a building to house a honey room, store and storage area. We spent a lot of time and money producing things but not earning so much money.
Making wine was the next thought. Making honey into wine. I was dubious. I don't recall now if I had really heard of mead before. Certainly never thought that I would run a meadery. Her and I talked about it and decided to keep supporting the The Grandpa and The Enthusiast, we had already decided that we wanted to move into a more rural area. So we set about building a house on the acreage. We sold our house in Calgary. Her took the Minion of Four to Saskatchewan and project managed building our house. Her also worked in the winery. I stayed in Calgary, working. Her did a great job getting the house built and while not quite finished was able to move out of trailer into our place 6 months after construction began.
At work I moved to part time and traveled back and forth to Calgary. I got to say to people that I owned a winery. Most people interpret this as the stuff dreams are made of. It actually involves a lot of cleaning. My advice would be; if you dream of owning a winery, make sure you dream of having lots of employees as well.
Last year I left the big company and big city and made the final jump to full time winery owner. Still lots of cleaning. I also need to learn all sorts of things that would have been a job in a large company. Now I am learning to write a blog. To provide valuable online content. Hopefully.
It has been a journey. Given the luck we had and the near disasters we survived I would say that if I had known the journey in advance I might not have ventured it. But fortune favours the foolish (brave) and here I am, working our business.
In my case I think I own a winery because I found myself on a slippery slope with no clearly marked exit ramp. What's your excuse for what you do?